Production Background in Video, Film & Television Production
(720) 299-2084
I have been a professional in the business since 1990. From Nick Teti; I started out in ENG, video, broadcast television, and studio operations as well, in location sound mixing / recording at Denver 8 Television. Covering the Denver CO metro area local, as a cameraman and sound recordist, including working some other Colorado areas I learned all the skills needed to transition to freelance work years later. At Denver 8 TV I also had to learn camera, sound mixing for editing, n the studio, as well the field. Other post production, lighting, among other studio and field operations were also job duties.  All these skills are typical prerequisites to television production, as well video production and to help you as a hiring client. After Denver 8 TV, I then moved onto Comcast, then ABC News, and Tribune, before branching out to freelance full time and these work backgrounds make me not only adept s a sound recordist, but able to assist in other aspects on your shoot. I have also covered other local areas in Colorado and all the state for national television networks, before becoming a freelance production professional & sound man. I started leaning these skills in College, at internships, at employers and as a freelancer, but my freelance work is now focused on sound recordist services in video, television and film, (since early 2000). AND, if you need help with camera assistance, lighting or other tasks aside from location sound like data wrangling, or rigging or other help, I'm there to assist. I also picked up a lot of sound mixing & recording experience at Comcast Studios & Comcast Spotlight, (Then TCI), as well on production trucks for ENG, Sports production trucks, among other satellite trucks while I was a full time employee, as well. My location sound experience is for decades has references from a global client base that hires me. My film production started in College with my degree Major in video/television and film production (B.A. in media production / technical media & photography), as well, an applied arts minor with a graduating GPA of 3.98. I also had several internships before becoming a location & studio sound professional in both video, television and all types of film production, whilst learning the other skills mentioned as well. In 1996 I became a freelancer and also a freelance employee for several national networks, including ABC, CBS, NBC, and a freelance contractor for networks all over the globe. I have additional experience as an editor, and can also assist with DIT/data wrangling, audio for post or video editing, as well as, lighting. Nonetheless, my location sound experience spans networks across the globe, for production companies, crews, camera people and business, including most of Colorado. If you need someone whom an handle multiple wireless, a boom, a mixer, IFB or Comtek, other audio sources & devices giving you the best sound, call on me for your local sound guy.

A few Production Samples,
Playlist with Categories
Here's a playlist that you can skip forwards and backwards through on some various productions, but is by no means complete in my work history, but you will get the idea of my expertise in video, film and television production.
Production Samples with Voice Over,
Dialogue, and Foley / Sound Effects Recording
In these shoots I provided location sound recordist & mixer services to the program "The Racing Line" where I was hired to mix everything from on-camera action, to camera action, as well, voice over and foley / sound effects recording. The demanding challenges of the show was preventing the audio from over-modulation, peaking & distortion, as well as preventing high winds from distorting the clarity of the desired audio; a challenge for any sound guy, but experience and the right gear pays off. As a veteran dependable sound man, I provided several techniques that were also used to keep Randy's racing suit from distorting the audio, as well preventing the loud engine noises from dominating the sound mix, with a hidden lavaliere used on one of the channels recording. Multiple track recording was used for the sound effects recording, as well for mixing & recording sound in all the takes often with multiple microphone sources. There are also microphone placement techniques & recording tricks I used to keep the racing sounds and cars recorded audio from interfering with understanding the voice & dialogue that were recorded together in the same time on numerous instances. Move back to the top of the page
Trailer for a Netflix Documentary Film, Destination Team USA
This is not the entire film, as you need to watch this on Netflix to watch the entire film about Olympic Hopeful's who do and don't make Team USA for the 2016 Summer Olympic Games in which I provided sound man services. I provided location sound recordist services in Colorado including interviews, B Roll, narration among other related sound mixing & recording. The camera used was an Arri Amira for this feature. I have experience with with several other Arri Cameras like the Alexa line, among makers from several others aside from Arri.
Move back to the top of the page
5K location sound services to RED Epic Dragons cameras documentary in Boulder CO areas
This documentary series was filmed with RED Epic Dragon cameras where I provided sound guy services across the Boulder Colorado areas including Boulder, Louisville, Longmont & Lafeyette CO with gear. I'm highly familiar with RED camera sync as well mixing & recording audio techniques. I have all the cables for time code, as well audio input for RED cameras, as well, know the menus. In addition, I am also expert with several other cameras reference levels, as well setup including:
RED,
Arri/Arriflex,
Sony,
Canon,
Panasonic,
Ikegami,
JVC,
Black Magic,
Thomson/Grass Valley,
among others.
Review more of my work at this page link

Larger Client Base
I can be local and based in the southwest Denver CO area, as well I'm not too far from Colorado Springs & other metro areas. I provide service to every Colorado area, having been relied on by several top level film production companies across the globe including Lucas Films, Paramount, Sony Pictures, Miramax Films, and Walt Disney. I additional chops include being a sound man hired by top 500 advertising agencies, several production companies, several USA networks, several foreign television networks among others whom need a sound person that can provide the best possible sound mixing and recording to a specific video camera, for 35mm sync, DSLR, to a live broadcast/uplink, synced 35mm files or other delivery. I have also traveled across many continents as a sound man and have the pleasure of assisting a diverse group of clients. My numerous repeat clients whom rely on me as their first call, or to refer someone of equal experience when I am not available as well. I can also refer other sound people in Colorado for audio tech assignments of varied production types in film, television, satellite uplink or other specialty; these include for feature films, complex interviews, a particular television program, documentaries, reality TV, sports broadcast or a profile or story, for corporate video production, television commercials, specific message video production, infomercials, ENG/news among many other capabilities, as well having the experience. My additional expertise and resources, as well, referral to other production people or resources in Colorado, among some other national as well, global resources can be a valuable aid to your production.
My production experience started in the local Colorado news market, but afterwards onto the national television market then quickly expanded to other experience in my employment history.  My experience gathered, I then made a BIG jump to more diversity as a sound man when I became a freelance production professional enabling me more experience as freelance sound mixer / recordist. My additional skills can also assist any camera person or crew on production allowing a shorter day with the extra set of hands that are well qualified to assist in several areas as well. Additionally I have additional lighting, grip, and camera support equipment that I can provide for crews or camera people at reasonable rates traveling into Colorado needing to cut hassles of airline travel, extra cases or luggage being transported, as well, the other burdens of transport nationally or from another country. Move back to the top of the page

A Troubleshooter, Planner and Sound Poet
My experience as a sound/audio engineer spans all types of locations, for films, in studio operations, for production trucks and engineering for large national broadcasts as well; enabling me the self reliance that produces quality mixed audio recordings on any shoot to any client. This expertise not only complements my location sound for corporate video, EFP, ENG, film or television crews or for other types of crews, enabling me to troubleshoot production challenges quickly, or have none on the first place. Our advantage working together is a planned production when you call me for your soundy/ie/ee prior to your shoot. Tell me the who, what, when, where, why, how, because and who for. On game day, (your shoot), I'm all yours with undivided attention, and concern to the clearest, brightest sound recording free from distraction, to the format or recording device or specific media you need. Move back to the top of the page

A few video and television production samples by Nick Teti of Mister Photon Media in Colorado
Here are planning questions a sound man or woman, engineer, 

or tech should ask in advance before your shoot



What camera(s) are you using?
What frame rate for the standard frame rate (not over or undercranking)?
DF or NDF?
Where is the shoot? When? How early should I be there? How many locations are there and what is being recorded at each one?
How many channels do you need separated/ISO recorded?
OR how many people mixed to an assigned channel per camera channel to camera for stereo or scratch tracks? Both a separate ISO recording, and a to camera mixed recording, as I can provide both.
Or is ISO track recording preferred or simply a stereo recording better if it's a single camera/single person? or what combination is preferred? I can do either.
Would you prefer a polyphonic or mono ISO tracks recorded? (Polyphonic is a grouped file of ISO tracks recorded as one file that tracks can be turned on or off, separated, muted or edited apart of each other, whereas a mono ISO track recording will split each ISO track or mixer channel into it's own file).
Is separate recording needed apart from camera recording or is it in place of a camera recording or both?
Do you need a transcription recorded separately with time code? in mp3 or BWAV? BWAV is ISO capable, whereas MP3 format is stereo only.
Do you have your own time code connections and audio connection cables or should I the sound recordist bring these?
What is the subject(s) of the shoot? Story, plot, goal, audience, message, theme etc? What type of shoot is it?
Can I see previous examples of this production or can I talk to your DP, DOP, camera person? or you can just trust me to bring the best robust gear package and be ready?
What equipment do you need in lavalieres, or other microphone sources aside from a mixer/recorder or other types of gear? A boom, mixer/recorder (with bag), boom pole, cables, and wireless lavalieres are the most common audio package a sound recordist brings..
What other specific audio equipment do you need? If applicable.
For transcription files or media: broadcast WAV with embedded time code? or a WAV or MP3 with separate audio and time code? I have options for all these types of recordings.
If DSLR or any other camera what type of time code connectors does your camera have (if any)? BNC? LEMO? Chances are I already know, and have worked with the camera you are using as a sound recordist, or AC or operator.
What type of audio inputs does your camera have? Chances are I already have this experience working with the model in the past.
Do you need a time code sync, or a clap sync, or time code synced to cameras or other sources like a recording?
Is your camera department bringing audio connectors or time code connectors ? I can as well.
I have them as well for most cameras, as well many makes.
Does your camera have a proprietary audio connection or need an A-Box audio input or similar adapter? like a Lemo to XLR? if so, what is the audio input? Chances are I already know this information as well and have the cable.

What is the schedule, do you have locations planned out for equipment considerations?
For less experienced sound recordists, whom are breaking in or have not worked with as many cameras, I recommend you calling the manufacturer and asking them the reference level in DBU or DBFS scale, as well watching youtube videos on the camera, or even google searching the camera. You can almost always find the camera user / operation manual online and often or almost always there is a recommended reference level to the camera you will be working with. Often your camera person may know what is the best level setting to avoid over or under-modulation. My experience dates to 1990, so be rest assured, I have most likely worked with your camera(s).
These are a few questions & answers with information to talk about to avoid unwanted surprises or problems. Move back to the top of the page
Why Hire a Local Denver Production Sound Mixer?
Hiring a Denver native like myself, with more than adequate insurance coverage, (not that you'll need it), exceptional work experience dating professionally to 1990, and a deep inventory of location sound mixing & recording equipment with give you the best audio possible when you travel into Colorado. You will not lose expenses on travel time, air fair, baggage or cargo fees, or your reputation with your clients when you hire a highly seasoned professional like myself for your production. When spending the time, and expense you can rely hiring me will not result in additional time or budget on your production. If there is unusual or distraction on location I will do the right thing as your sound guy to alert you, so solutions in location can be immediately solved, so you do not have any problems later in your edit. I understand that the best sound mixed and recorded is always my motto, and I will not put your shoot and budget, and time in jeopardy by recording shabby audio. SOUND IS EQUALLY IMPORTANT TO PICTURE. Please remember this when I quote my day rate based on the gear needs and schedule. Just hire someone like me who has been at this professionally since 1990. Just remember hiring the best sound guy whom takes their job to do the best is well worth the money so you don't need to shoot it again.
Common Problems that can be solved in location sound mixing / recording
There are several problems that can arise from locations and hiring a skilled sound man like myself can stop these problems and preventing the negation of time, money and travel. They include:
Line Buzz, caused improper equipment power, or un-shielded or un-balanced cables.
low-no no audio, often a dial set to low, or mic to line level input mistake.
levels are to high, caused by various problems like the wrong level, like line into mic level, too high sensitivity or fader or camera setting.
incorrect mic or line levels, causing white noise or increased signal to noise.
levels to hot from lavalieres or shotguns from incorrect setting,
AC/ certain levels of air conditioning,
planes or helicopters,
power tools, or equipment,
vehicles,
conversation in other rooms,
under or over modulation,
overhead lighting ballasts, or improperly powered lights,
RF issues RF Hits / radio hits or loss of range, (radio frequencies that lavalieres use or can interfere with wireless or other radio sources from TV stations, emergency response, walkee talkees among other sources).
Popping noises by either a loose mic cable or audio cable, or short in a mic cable, or AF cable,
Operating older wireless lavalieres that are frequency banned, often in the 600 to 700mhz spectrums.
Among other common perils on location I have ALREADY conquered on a common basis so you do not have to worry that it will happen on your shoot with my advice and location sound help. And if they do for some unforeseen reason, I will solve any problem quickly. To the new sound recordist, it's most commonly an overlooked switch, menu setting, RF, AC, incorrect power supply, or other minor pest or situation easily squashed, that I already have prior experience with.  I tackle them all and with my experience & they are not a problem in the first place or very short lived. Over the years I've adapted and managed several problems of all types of location sound challenges from leaf blowers, lawn mowers, white noise systems, heavy RF areas, inter-modulation, roaring AC, noisy backgrounds and have the professionalism to ease rough waters as well if they occur. Taking an experienced sound recordist's suggestions are a good idea as well to capture the best sound on your production so you do not have problems later in post production editing.
Production Experience Summary & Short Client List
If you need to read more about my larger credits, please visit this link as well, or read this quick short credit summary below.
Some Producers / Production Companies
Bond Video Arts – various corporate video productions.
Granada
Citizen Pictures – television commercials, corporate video productions
Base 2 Studios – TV commercials and corporate productions
High Noon Entertainment – several programs, & shows, Cool Tools, Deconstruction, Food Network Challenge, Last Cake Standing, My First Sale, My First Place, Fixer + Upper, among others.
AND Syndicated
Magical Elves
Ceavco
Aquila
Rocky Mountain AV
Harpo Productions, Oprah Winfrey's company
Telepictures Productions and various sub companies
Peacock Productions
National Geographic Films & Television
Lucas Films (Yes the creators of Star Wars)
Peacock Productions (NBC)
Scripps Network
CNN Films
Cloud Land Film Works
3Ball Productions
Teletrends Productions
Bonefish Media
Adelstein Listen
Mirimax (the Film Producers)
Pioneer
Mission Productions
BizKid$
Hot Type
Touchdown Television
Profiles Television
Big Giant Productions
Austin Martin
CA Media
Image Works
Sony Pictures (Yes those guys)
Dream Works (Yes, Steven Spielberg's company)
Red Carpet Events
Network Productions
Mountain Media Production
MVP Media
Magnolia Entertainment (The film producers)
Moffett Productions
Marek Productions
Ralph Binder/ Sunny Dale Entertainment
RT Productions/1080 Studios
Base 2 Studios
Dream Journey
ESP Productions
Pure Genius Films
Colorado Production Group
Asylum Entertainment
Achilles Media Group
Gunnar Blanke Motion Pictures
Eye Opening Media
Arangjo
Abcom
Alpha Productions
Aquila Productions, Canada
Blaire Holmes Productions
Reel Time Productions
Pierce Productions
Giant Productions
Pie Town Productions
Renaissance Media, Denver
Pullin' TV
ACME Productions
Adelstein Liston
Cero Productions
Great Wall Productions
Eye Works
M2 Films
Jamestown Spencer
Several other producers / production companies, with references
Corporate Clients and General Productions
Saturn of Fort Collins & GMC ON Star – television commercial campaign & a  corporate video production
Target Optical; local & national corporate video productions, sales, training & employee videos, television commercials
Wal Mart; local & national television commercials, several corporate videos for all
Target –  local & national corporate video productions & television commercials
O'Reily Auto Parts – many local & national corporate video campaigns & television commercials
 Sprint; local & national corporate video productions for several productions
VISA; local & national corporate video productions for several messages, 5 television commercials to date & one conference
Mike Shaw Auto
Oracle; local & national
Microsoft; local & national
Qwest / Century Link
RED ROBIN; local & national
Motorola; local & national
Schwaub; national & local experience
Boulder Wealth Management
Key Bank
Tucanos; local & national
Pizza Hut
Altitude Sports & Entertainment
Four Seasons Resorts, Vail, Denver
NREL
NCAR
University of Colorado
AMC Theatres
Macaroni Grill
T mobile – various
Volkswagon USA & DE
+ among several other clients in Colorado, nationally & some other countries
Reality TV Shows
Date My Dad
The Bachelor
The Bachelorette
Breakthrough
Cash Cowboys
For Love of for Money
Extreme Makeover
Extreme Home Makeover
America's Funniest Mom
Top Chef
Last Cake Standing
Food Network Challenge
Fear Factor
Swan
Oprah's Big Give
The Amazing Race
My First Sale
My First Place
Deconstruction
The Not So Real McCoy's
Several Others
Documentaries
Various National Geographic series, Through the Lens, Explorer, Breakthrough, The Final Report among others
Several Indy Docs
CNN long form, various
60 Minutes
Dateline
History Channel, varied
BBC various
PBS, including Frontline, Independent Lens, and several affiliates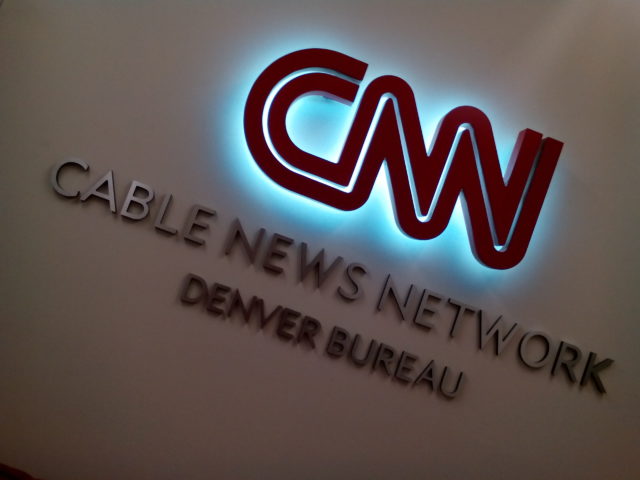 ENG, Networks & Television Production Experience
ABC News, ABC Various
NBC News, MSNBC & NBC Various including Sports
CBS News. CBS Various
CNN, CNN Espanol, Lou Dobbs, AC360, Larry King Live, Situation Room, CNN Headline News, CNN International, others
BBC UK & America
TV Asahi Japan, USA
Mount Fuji, Fuji TV Japan & USA
Nippon TV Japan
NHK Japan
ZVEZDA Russia
NOS EUROVISE
ARD WRD German Television
FOX News
FOX Sports, FOX Sports 1, FSN West, LA
FOX: reality shows, syndicated shows
Univision, America & South America
NBC Sports
NFL Films. NFL Network
NBA/NBA TV
CBS Sports
Golf Channel
ESPN, including ESPN 2, ESPN Hollywood, ESPN International, ESPN Deportes
PBS: FRONTLINE, The News Hour, Fetch, NOVA, Independent Lens, Antiques Roadshow
History Channel
Discovery Channel & Velocity
Smithsonian
National Geographic various
ScyFy/ SciFi
BIO
Travel Channel
Military Channel
SPEED
Velocity
E!
Entertainment Tonight
Inside Edition
A Current Affair
NASA Television
NINE
CBC Canada
Animal Planet
Court TV – now Tru TV
Turner Sports
Sunbelt Sports
Mountain West Sports Conference
TBS
Altitude Sports & Entertainment
BET
BRAVO
CMT
Comedy Central
Comcast Sports Net
Comcast
Nickelodeon
MTV
Reelz
Spike
Telemundo
VH1
DIY
FOOD Network
TLC
STARZ / Encore
HDNET
The Weather Channel
Cannes
Canal
WB/Warner Brothers
Telepictures
+ Many, many others
Experience for Film Producers, Films, DP's, Agencies
Several television producers / production companies, whom I can furnish to earnest inquiries.
Destination Team USA, Netflix/Tribecca
Sony Pictures, Catch & Release
Paramount Entertainment – MI II, MI III DVD features
Starz various
Miramax – The Merchant of Venice, and several others
Lucas Films – The RED BARON
Tight Films – Americas Marines, for JWT Atlanta, among other commercials
JWT various including NY, Atlanta, Denver
NFL Films – several games covered, player profiles, interviews & other field assignments
Inspire Me, a full length documentary winning an Accolade
The Gold Nugget, short
Josh Izenberg, Me Simple documentary series
Ken Snipes, ASC.
Duane Empey ASC, SOC
National Geographic Films & TV
CNN Presents: Jon Benet Rhamsey
Frank Madone, BSC
several other documentaries
several other advertising agencies
Many, many others filming in 35mm film, as well super 35 sensors in video cameras.
Move back to the top of the page
Tips for New Sound People
* Reference: I will refer to a microphone or Mic or mic, as a head or diaphragm in these articles below in the instances referring to the lavaliere microphone cable.
Hiding lavaliere heads – hiding the mic/microphone or head or diaphragm
Below are just a few suggestions, and anyone is also available to submit a relevant comment or link to this website to assist production people in tips for capturing the best location sound possible. Please also consider using http://www.google.com – as a great way to search for solutions or ideas to production challenges. Often referred as well by googleing, googling or google search etc,.
Protecting the head or diaphragm from rubbing against clothing or other items like jewelry or objects is the key to silent rustle-free sound where the lavaliere is not visible to the camera. Sometimes Moleskin can be used in small amounts in-between tape and skin around the head/condensor of the lavaliere microphone, (the end or the microphone), to tape it to their person or the inside the outermost layer of clothing below their mouth. Also keeping the mic cable from moving around by securing it to the person or their clothing as well will keep the microphone in place, as well reduce clothing noise. Using gaffers tape to create a rolled up sticky piece to attach the mic head to will do this typically while covering the entire roll and microphone head attaching it to either clothing or skin, with another piece of tape over the both elements will keep the mic head from moving around and making noise most of the time. Stronger sticking and more flexible tape is generally preferred to to secure the mic head and many sound people use other mic clips like vampire clips or other specialized clips or mic head securing devices that were designed for microphone heads of various makers per the specific manufacturer. Also taping the microphone cable in a lower position with a couple loops will help the microphone head from being moved loose along with a taped loop for strain relief. Countryman and Sanken heads can also be taped to underside of garments with B6 heads being one of the best, if not the best. The reason why microphone heads are hidden are to add reality to a feature film, documentary, television program, factual entertainment piece, current affairs report or other production where a microphone in the shot detracts from the impact or would discredit the entire production or mood.
Clips for mic heads
By using a vampire clip in a clothing space that does not rub against the surface of the mic head can be a success as well, and if need be, placing a looped tape barrier to the head in-between the clothing surface will work as well or taping over the entire microphone head as well the clip. There are other clips that can be used to conceal a microphone in certain situations that can be used to minimize clothing rustle as well. Hush Lavs, Moleskin bandage patches, Rycote stickies among other tricks can be used to secure a microphone head to skin or clothing as well aside from a mic clip.

Body Taping mic heads
Taping the mic head to skin (especially in features or documentaries, reality TV or other productions where lavaliere heads in the shot are a specific no-no), with surgical tape or Transpore brand tape with the head not entirely covered can be a great way to hide the mic as long as clothing contact is controlled by the tape inhibiting contact. Just placing the head a bit lower in this tape can make sure less or no clothing rubs against the microphone head. The valley (a woman's bosom where a mic head can rest avoiding contact with the clothing), is a common place in feature film production, or on a man's chest with surgical tape are common techniques. For corporate environments having a female place or tape the microphone for you on a female if your a sound man can alleviate the awkward moment. If you're a sound recordist/mixer having some apprehension, explain to the producer or camera person this, as well to discuss the procedures with the person on camera or talent, as to why it is needed or not to hide the microphone on the lavaliere.
Mic head concealment in the wardrobe
A skilled costume designer can create a costume or modify one to place a lavaliere head to a position where the wardrobe will not interfere with the sound. Common places can be under shirt collars, in the tie loop, inside shirt collars, just slightly out of suit pockets, inside suit openings, inside shirt button holes, in decorative portions just out of sight are common places to camouflage microphones.  If you are shooting an interview with a tighter frame, placing the microphone out of the shot, below the frame can be a good place to keep the clothes from rustling the microphone head/diaphragm; with the head placed outside of the clothing that best mounted to a clip if the ambient sounds of the room are not too loud. I have several other techniques for hiding microphones and reducing clothing noise that is called, as well, I also use countryman, among other smaller sized profile microphones that are less prone to clothing noise.
Hair or other body places for hiding a microphone
Placing the head in the hair will often work with the microphone cable concealed in the hair as well. Taping the head to the skin on the neck if it is not interfered with by clothing, but concealed by clothing is another trick.
Use of Color
Many lavaliere heads/mics have choices in color, in particular Countryman mic heads, enabling a better concealment in varied color garments. Countryman heads and their cables can be ordered in specific colors as well, including colors that match skin tones from white to African American skin or darker colors.
"The Rig" or the Dangle
In corporate environments where people are not comfortable on camera, let along the thought of a sound recordist interacting with their wardrobe attaching the lavaliere mic head to the shotgun microphone can be a hassle free. You can also place the lavaliere head outside the frame on their person on the front of their shirt, but this is not as good as other mic places for better sound. You can also use c-stands to rig a pole over the talent enabling you to clamp with mayfers, hooks or other rigs with lavaliere heads or shotgun microphones. Tape and rubber bands can also enable microphone heads to many surfaces or objects. You can also fix the lavaliere outside of the garment placed hidden in the hair, underneath the camera frame or another location that is not buried under the talents clothing, such as dangling over the head but near the subjects face in front. This can also be practical for back to back interviews or using another shotgun mic as a backup can also be a solution. Lavalieres have an advantage often of being closer to the talent, or on the talent, as their design, and often do not pick up unwanted noise as easily as a shotgun mic can. I have many methods of mic clips, and hiding and rigging microphones in my years experience. If you're concerned, and want to hear before we roll, no problem, here are my headphones.. You'll be relaxed and ready in no time, after working with me.
Move back to the top of the page
But Remember, Microphone Placement
A microphone is better closer to pick up on the voices or intended sounds. A microphone out of the shot but closer to an offensive source of ambient noise is useless. The closer the diaphragm is to the audio sources the less you will hear other ambient sounds that detract from the quality of your sound recording. This is critical in noisy environments and in all situations.
Better microphone heads on lavalieres that are preferred among sound recordists' to hide
Countryman B3 or B6 models are preferred, also Sanken or any other microphone head that reproduces accurate sound, that is not easily seen with a small surface or diameter. This enables the microphone head to be hidden more easily, enabling less contact with the mic head, lessening the effects of clothing or other rubbing noises. I will not comment on this page as to what heads are less than ideal, however evaluate the key factors of accurate sound reproduction, reduced head size to your personal preferences.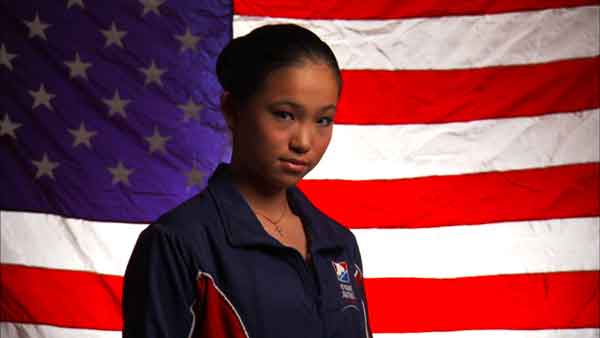 Contact Information
Nick, call by telephone or text to (720) 299-2084 for cost quotes,
or email as second method: